OxyGeneo 3-in-1 Anti-Ageing Super Facial
Experience the 3-in-1 super facial professionals are calling better than the microdermabrasion. Benefits include skin plumping, restored skin volume, renewed youthful glow, increased collagen, reduced hyperpigmentation, improved skin cell production and softening of fine lines. See younger looking skin after your first treatment!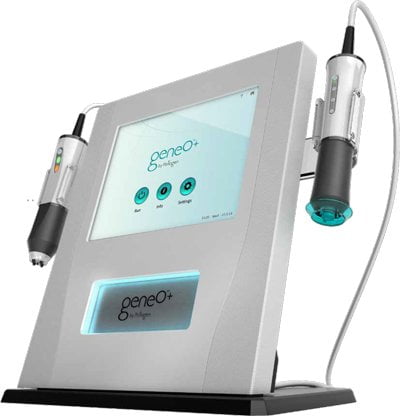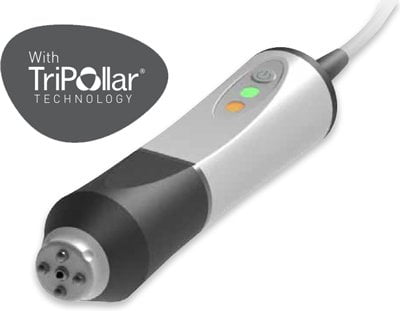 Tri-Pollar RF
Combine your OxyGeneo with a relaxing Tri-Pollar RF treatment to stimulate collagen production for firmer-looking skin. Results are both immediate and long-term.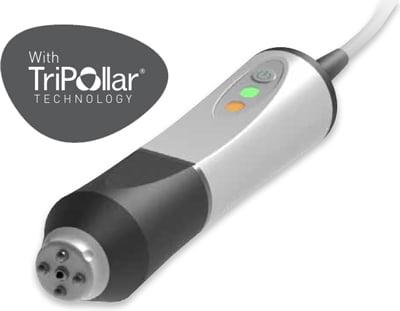 Exfoliate+Infuse+Oxygenate for Younger, Smoother Skin
Oxygen is the life giver. Inhaling oxygen invigorates your body, nourishes your skin and detoxifies cells from deep within. However, with age, oxygen levels decline slowly, giving way to fine lines and wrinkles. Pollution, lifestyle habits (such as smoking), unhealthy diet and stress further take their toll, depleting the skin of vital nutrients and oxygen.
The breakthrough OxyGeno 3-in-1 super facials replenish the skin with a surge of fresh oxygen, vitamins and nutrients to restore youthful radiance. Your skin looks visibly younger right after the first treatment.
How OxyGeneo Super Facial Deep Cleanses Your Skin
OxyGeneo facial works in three steps:
1. Exfoliate: The first step is to exfoliate the skin to remove dirt and impurities.
2. Infuse: Next, a nutrient rich hyaluronic acid is infused into the deeper layers of the skin by releasing gentle oxygen bubbles that burst on the surface layer. The oxygen rich serum seeps deep into the skin increasing capillary flow and skin metabolism.
3. Oxygenate: Last but not the least, a higher weight serum works its magic on the middle and top layers of the skin to hydrate and revive the cells with active ingredients.
There are two facial formulas for different conditions. You can choose between NeoRevive for anti-ageing rejuvenation and NeoBright for skin brightening and texture improvement. In all, the treatment takes just 30 minutes to an hour. You can put on makeup and go back to your daily routine right after!
Key Benefits
● OxyGeno 3-in-1 facials gently plump up the skin with vitamins that promote collagen production.
● It helps in healthier cell regeneration, heals facial scars, acne, and blemishes.
● Unlike invasive anti-ageing treatments, oxygen facials come with no side effects.
● It works well on all skin types: oily, dry, ageing, and sensitive.
● Best of all, it gives you a well rested glow immediately after that stays long-term.
OXYGENO SUPER FACIAL AT ENRICHED MED SPA
At Enriched Med Spa, you experience the 3-in-1 super facial under the expert care of our highly trained staff. Some call the treatment better than microdermabrasion. You see a visible  glow, reduced hyperpigmentation reduced fine lines and softer, younger skin after the very first  treatment. You can combine your OxyGeno super facial with a relaxing Tripolar RF treatment for  noticeably firmer skin that lasts for a long time.
Call us to find out more and meet your beauty goals.
As Seen On TV

book a free consultation
Contact us to book a free consultation and see what we have to offer!
905-417-1455
About
Enriched Med Spa is dedicated to providing you with a welcoming and professional environment for your medical aesthetic services. Our staff aims to make you comfortable during each visit by working with you to come up with an optimal care plan for your aesthetic needs and by personalizing each of your treatments.
Contact
Enriched Med Spa
3981 Major Mackenzie Dr. W #D19
Woodbridge, ON
ON L4H 4G1